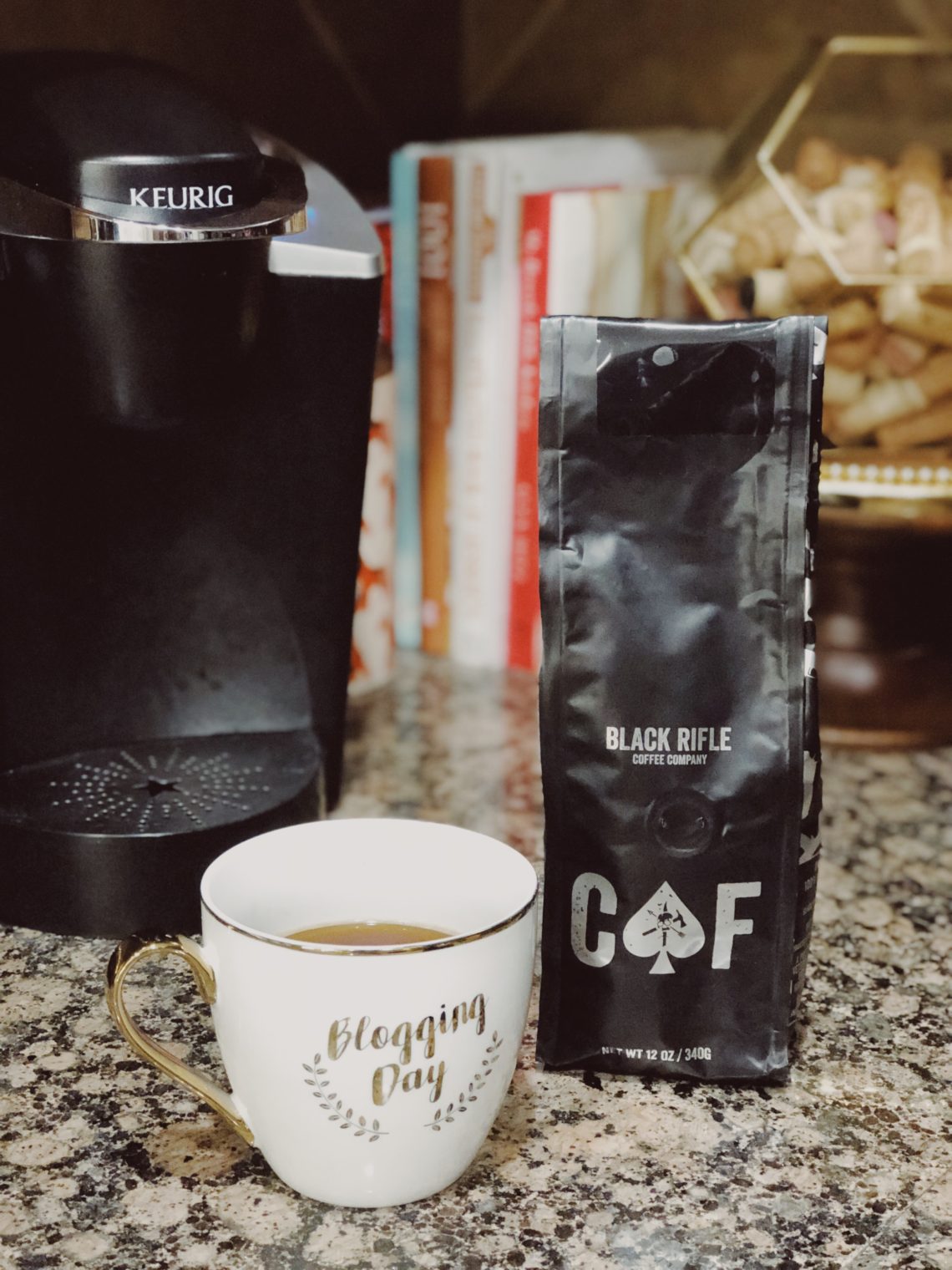 Do you love coffee and need coffee to help get your day started? I know I do! My hubby found Black Rifle Coffee Company recently and ordered some of their CAF (Caffeinated AF) to try it out and let me just tell you it works! We received it in the mail the weekend of daylight savings and it sure came in handy that week. No one likes loosing an hour of sleep! I had been tired from my closing shifts at Rodeo Houston and one cup of "Caffeinated AF" coffee sure woke me up. I felt energized and didn't need another cup of coffee the rest of the day! (I usually drink about 2-3 cups a day) CAF is a medium blend that has twice the amount of caffeine as the normal cup. As they say on their website, "We've designed this blend for the coffee head who needs to pull out all the stops".
Not sure how my hubby found it, I think he heard it mentioned somewhere but what he liked about it was that it was veteran owned and that they employ veterans. He likes to support our veterans, law enforcement and first responders whenever possible and of course the coffee had great reviews so he decided to give it a try. Actually, I think I have been drinking it more that he has!
You can purchase their premium coffee in  ground, whole or rounds (k-cups), they also offer cocoa for those not big on coffee. They also have kits with various blends to order or you can join their coffee club membership and have coffee shipped to your door monthly.
We have only ordered the CAF in grounds but plan to try other blends and probably the k-cups.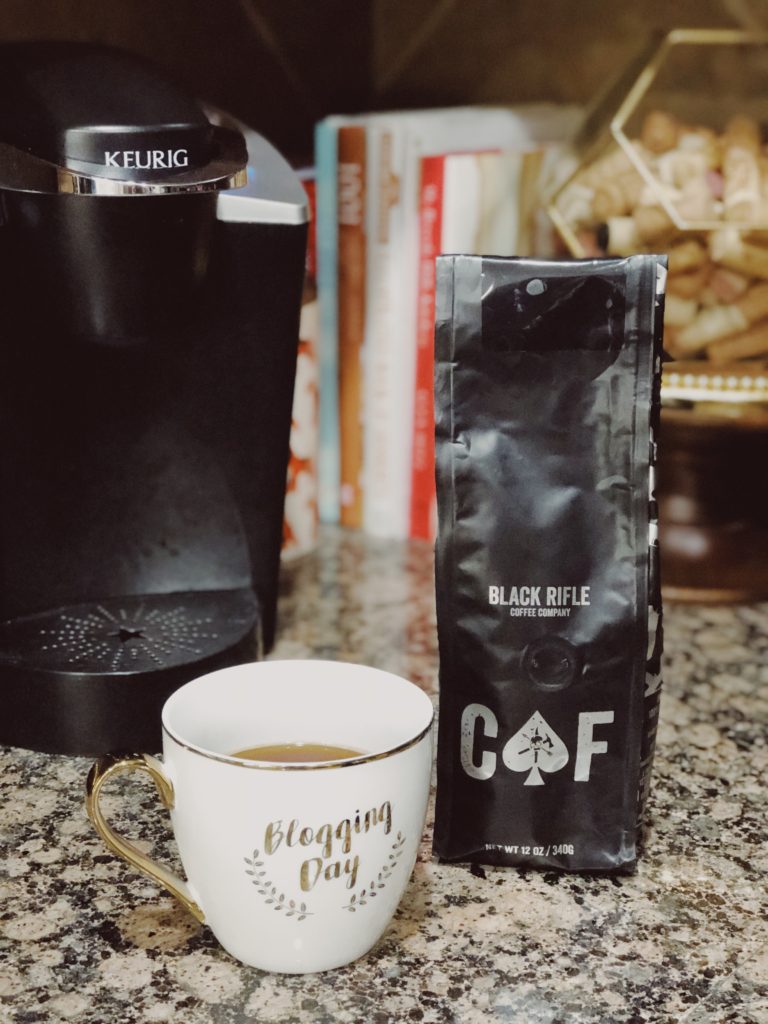 A kit or coffee club membership would be a great gift to get your hubby, boyfriend, veteran or anyone you know that is currently serving in the military, law enforcement or first responder. The coffee names are definitely manly like, "Caffeinated AF", "Freedom Blend", "Coffee, or Die", "Warriors Heart"…you get the point total guy names they would like! I mean I guess girls can like them too, they are catchy!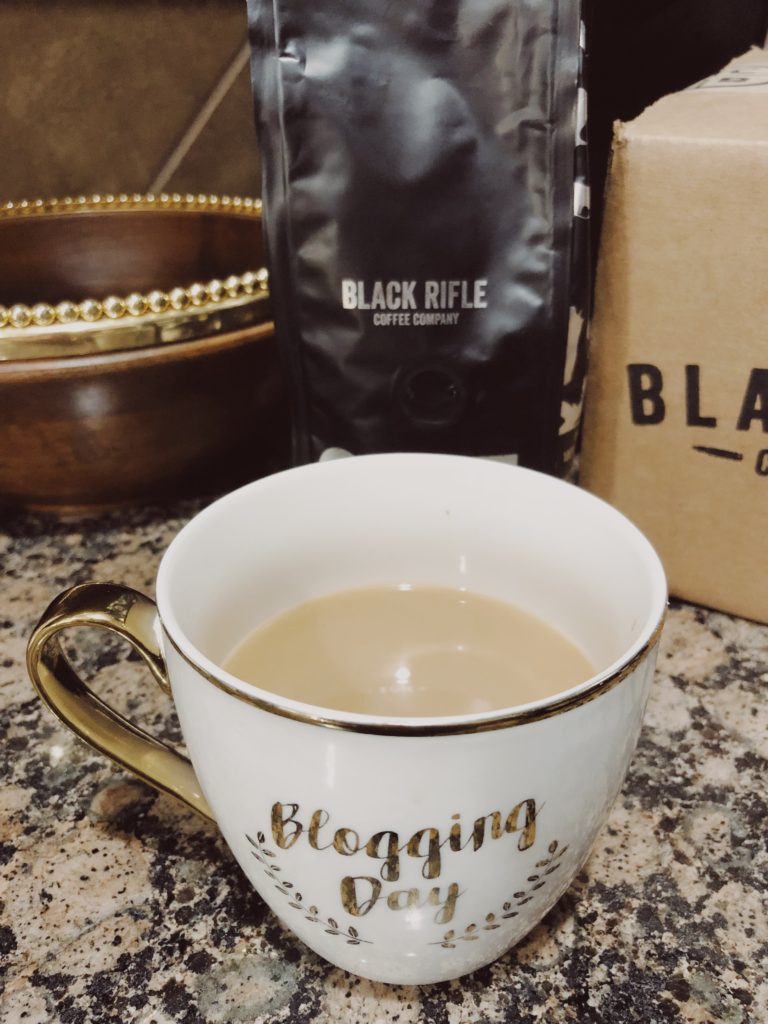 Let me know if you have heard of or tried Black Rifle Coffee Company or plan to order! If so what blends have you tried or plan to order?! I definitely recommend CAF if you want that kick to get your day started! Check out their website here.
xo,
Raquel
*Not sponsored, all opinions are my own.